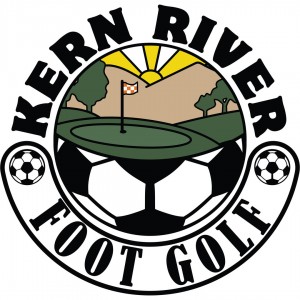 New Lower Rates – Book Your Tee Times Up to 7 Days in Advance!!
FootGolf is a hybrid sport combining Golf and Soccer. Players play on a shortened course following closely the rules of Golf. From a designated tee, each player kicks a #5 regulation soccer ball to a 21-inch diameter hole or cup, with the goal of making the ball into the cup in the determined par score or better. 
"Mankind's evolution is visible in many ways and the first decade of the new millennium brought us "The Best Game Ever Invented". A game that upgraded the world of sports to a new dimension, combining the distinction, elegance and precision of Golf with the passion, energy and fun of Soccer in a marvelous sport full of life." ;- Laura Balestrini, AFGL President
How To Play:
Your ball must be easy to identify.
Kick off from designated tee markers.
Tee off in order: The player with the best score in the previous hole is the first to kick the ball. The player farthest from the hole is the first to kick the ball.
Wait to play until the ball has completely come to rest
Play the ball from where it lies (except on golf putting greens). You may mark and lift the ball on the footgolf green.
The hole must be completed by kicking the ball into the hole.
Count the total number of kicks it took you from the tee box to the hole and write scores after finishing every hole.
Lowest total score wins the round!
Kern River Rules & Policies:
Demonstrate courtesy, sportsmanship, & honesty at all times.
Proper attire is recommended to be worn at all times: shirt with collar, golf pants or shorts, tennis shoes or indoor soccer shoes. Soccer spikes or cleats are not allowed.
Golf carts must stay away from all roped areas near golf greens.
Carts are to be parked on paths around all golf tees and greens at all times.
Must have a valid driver's license to drive a cart.
Do not kick off of golf greens. If your ball lands on a golf green, you are required to take a free drop off of the green.
FootGolf Info
Play Available after 12pm Everyday / Effective March 15th – Open for Play Mon-Thurs Only after 4pm
Call Proshop to make tee time and to ensure no tournaments are being held.
FootGolf 18-Hole Rates
Adult
$15.00
Junior (Under 17)
(13 and Under Must be Accompanied by an Adult)
$11.00
Cart Rental
$12.00
Ball Rental
$5.00
Call for Group Rates