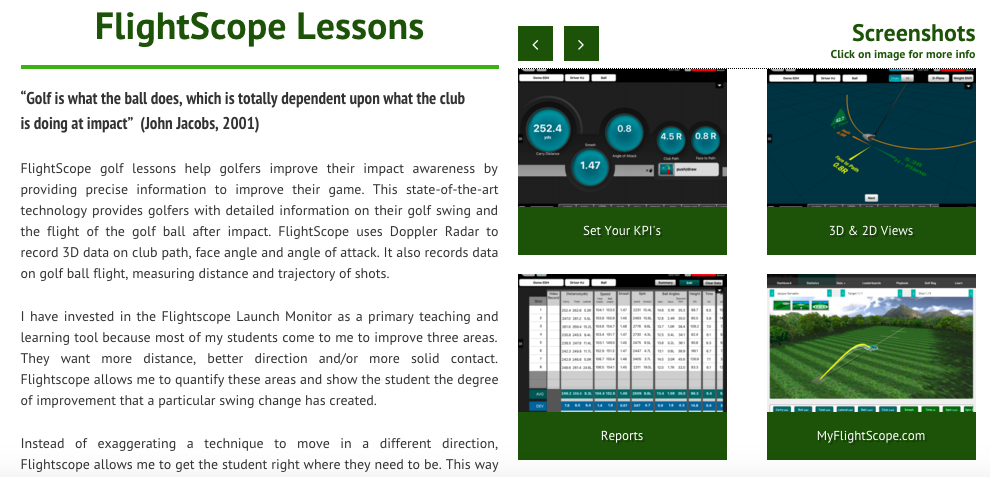 Click the image above to learn more about how this technology can help you improve your game!
---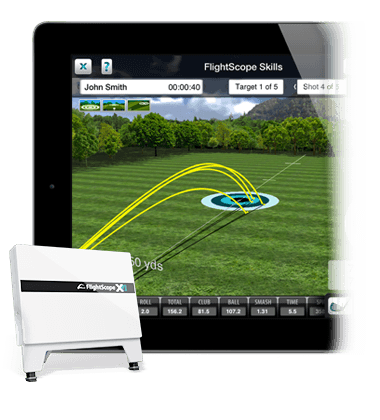 Find Your Yardages Using FlightScope
Would you like to drop 3-5 shots off your score instantly without making one single swing change?  Of course you would – but how can this happen?  
By finding your yardages using a Doppler radar device such as FlightScope!
One of the Rules to Scoring, which is broke so often, is 'Underclubbing' and easily costs you a handful of strokes every round you play.  Totally avoidable!
Studies show that knowing the correct yardages of all clubs allows the player to make better club choice decisions while playing, which in turn will allow more greens to be hit equaling Lower Scores! 
90 Minute Yardage Gapping Session – $100.00   Click to Buy
Club average yardages will be emailed after session
Contact Jacque about setting up a Yardage Gapping session today!